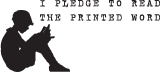 Thanks for stopping by! We curate the classics so you don't have to. Think Jane Austen Fight Club, Shakespeare comics and banned book bracelets.
Follow us on twitter for a classic quote a day and more!
@iheartclassics
Fan us on fb.com/iheartclassics for giveaways and such.

Check out our awesome classics series and beautiful leatherbound classics.
-Your friends at Sterling Publishing